Window shopping 101
Ok, so how many of you enter a shop based on the store window? I was in Italy for nearly a year, and I never enjoyed window shopping as much as I did there. More often than not, a lot of thought and planning goes into every window display. From the merchandise they use, to the color combinations, to the themes, and materials. Everything is a visual treat. I think that for a window display to be effective, it has to tell a story, or atleast speak about the brand in the simplest way possible.
And because I sorely miss looking at wonderful window displays, I'd like to share with you some pictures I took in Italy.
This was the Miu Miu window for F/W 05/06 in Florence. I love the little details like the dresser, the lamps, and the vintage-y fabrics. It instantly tells you what you are bound to see inside the store and the collections. I love it so much because I'm really into vintage as well.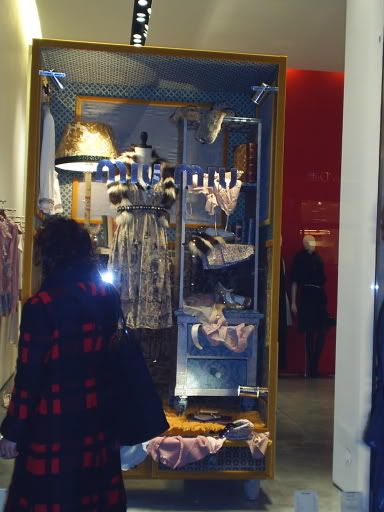 There's this one shop I really fell in love with, it's an italian RTW bridal shop, and they have the most gorgeous, amazing dresses. I promised myself that when I get married, I will HAVE to get something from Atelier Aimee Montenapoleone -alta moda sposa. The window of the store showcases the dresses magnificently. It's hard not to stare and gawk as you pass by.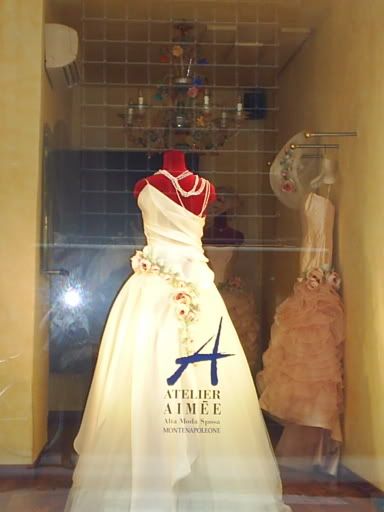 A window doesn't need to be very complicated. If you decide that the merchandise should be the focal point then you can make it simple and just have a clean backdrop. Here are some great examples:
Patrizia Pepe in Florence (FABULOUS stuff here!) They have two mannequins for each window facing the entrance and another one on the side of the store. Look how the color palettes of the clothes complement each other so that the look is understandable and striking at the same time. Haha..you can see the reflection of the Duomo =)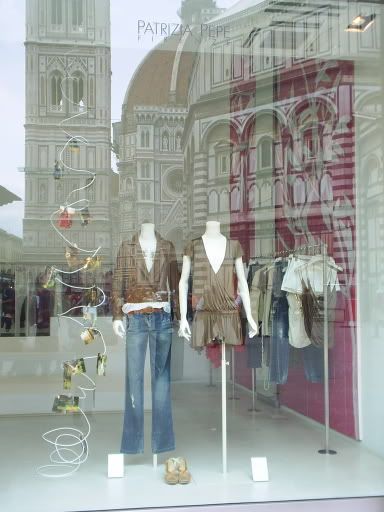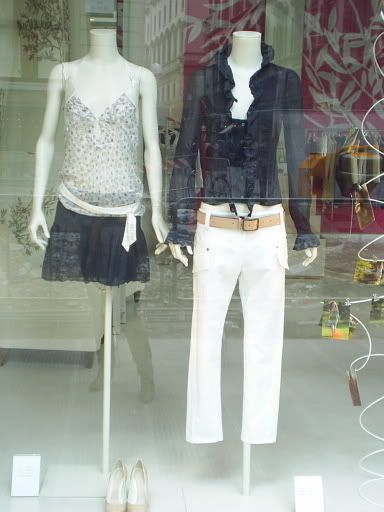 And of course, Luisa Via Roma. The styling is trendy but always tasteful. This place has the most amazing things, but you have to have the euros for it. Haha!
KAWAII!
And then you can also have fun! Here's a really cool Sergio Rossi window for S/S 06 in Florence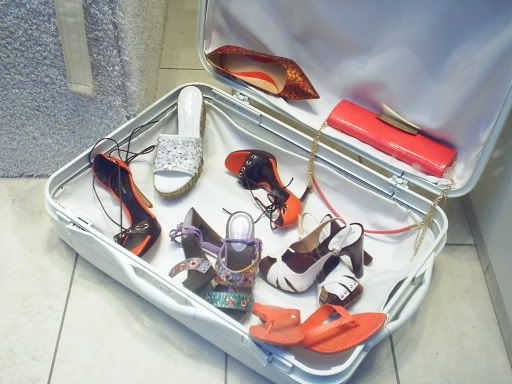 Miss Sixty...very funky window as you can see. Sigh, I wish we have this brand in Manila
More denim brands! Here's Replay. I wonder why the branding in Italy is so different from here in Manila. It's so much more modern and trendy over there.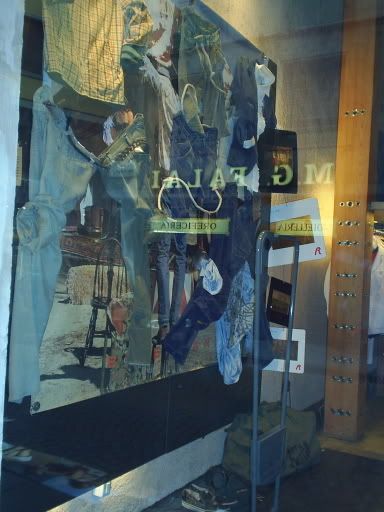 And I also love that there are price labels on the window merchandise so you don't have to make guesses or enter the shop if you don't need to.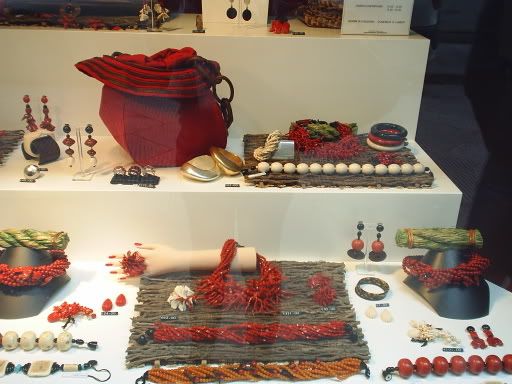 xoxo
The Florentine Diva (now you know why =p